Time + Good Wine = Great Flavor
Vinegar is not always made of wine. Sometimes apple cider, beer, grape must or other spirits such as sherry or champagne are used. However, the best vinegars start with a wine or other base that is of the best quality. As a first step, check the label to see where the vinegar is produced. For example, Spain is known for its sherry, so sherry vinegars out of Spain are a good choice. France, Italy and California make some great wine, so vinegars made in any of these places are more than likely a safe bet. In some of the very best vinegars, you will see the vinegar maker use the exact name of the wine on the label. The Chopping Block carries an amazing vinegar called Vinegar de Banyuls. You can find this exact wine on wine lists around the city.
When choosing a vinegar, take a look at the ingredient label for a few more indicators of quality or lack thereof. There is no need for extracts, sugars, colorings, artificial colorings or preservatives in vinegar. Vinegars with these added ingredients are generally masking a lesser quality vinegar. Pasteurization doesn't do vinegar any favors either, it essentially strips the vinegar of its natural character and flavor.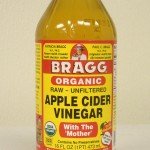 Acidity level is not really the best measure of quality, as it can vary widely. A 4% rice wine vinegar is a good choice for those who like a very low acidity level. Rice wine vinegar is also a really great deal for those on a budget, since you can find it for as low as three dollars a bottle. There are fantastic vinegars up to 7% in acidity that are so well-balanced (just like a great wine) that they pair perfectly with food.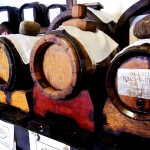 Lastly, look for vinegar that is converted naturally. The original vinegar making method is called the Orleans process and it is accomplished in a simple but time consuming way. The wine or other base is placed in vinegar barrels (old wine barrels); they drill a few holes in the barrel for air circulation. The mother is then added, this is essentially a process of adding older vinegar to the new wine to start the fermentation process. The process can takes years and matures and develops the flavor as it mellows the acidity. Most commercial vinegar is made within hours, producing a very acidic vinegar with very little depth of flavor, great for pickling and cleaning windows but not for salads or cooking.
Of course, one of the simplest ways to purchase vinegar is to buy from an educated source that has done all the research for you such at The Chopping Block. If you are not local to Chicago, Zingerman's in Ann Arbor, Michigan has a great mail-order catalog with amazing quality vinegars too!